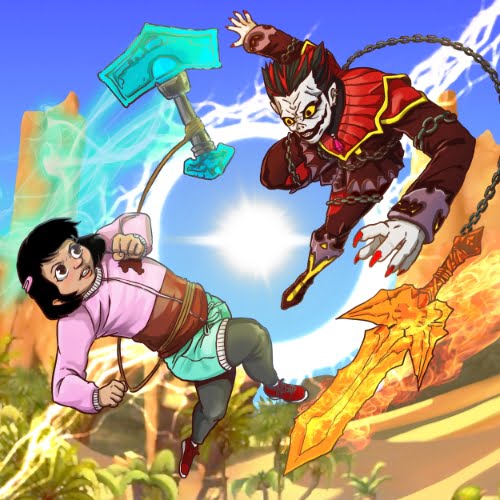 Smack Sack
Smack Monsters & stress away! Speed Fight Airborne enemies in this new aerodynamic addictive game
Smack Sack is a trip to fantasy worlds, Sahara – Enchanted Temple – Bazaar In an Air based fight with cool pickaxes & strong shields.
You start as Mansoor the main traveler & smack your way up levels
Fight Evil creatures, Ghosts & Defeat strong bosses!! in your thrilling path.
How to play?
Simple controller > Rotate your left thumb to spin your pickaxe and fly at the same time! you can perform amazing stunts and blows to defeat your opponents.
Features:
-Choose your fighter from our hero filled locker.
-Free daily rewards: Resources, Gems, GOLD.
-Switch up your pickaxes.
-Target & chase magical creatures.
-Compete with friends to see who scores higher on the leaderboards.
Can you FIGHT & FLIGHT?
Join US On Discord